Advertising
You can help support the Pima County Sports Hall of Fame by purchasing an advertisement in the printed program for the Recognition and Induction Ceremony / Banquet.
The Pima County Sports Hall of Fame's 31st Recognition and Induction Ceremony is scheduled for November 14, 2021 at the Doubletree Hotel at Reid Park.
The 2021 class includes: Brian Anderson, Tom Ansberry, John Butcher, Sonny Campbell, Scott Hairston, Jay John, Bre Ladd, Caitlin Leverenz, Joan Liess, Sam Merriman, May Mickelsen Warren, Mallory Miller, Lety Pineda,
Banni Redhair, Marana High School 1982 Girls Basketball Team and Tucson High School 1970 Football Team.
Use the form below to reserve your ad in the printed program.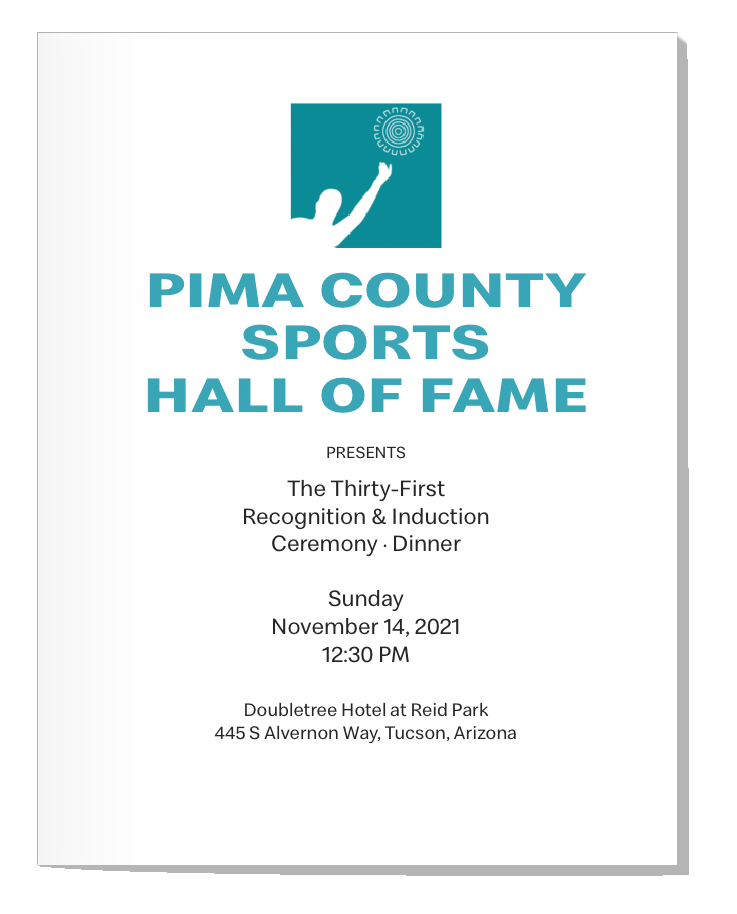 You will be sent an invoice. Thank you for supporting the Pima County Sports Hall of Fame.