Advertising
You can help support the Pima County Sports Hall of Fame by purchasing an advertisement in the printed program for the Recognition and Induction Ceremony / Banquet.
The 2023 Banquet is scheduled for November 12th.
The 2023 inductees are:
Tyler DeBerry
Carla Garrett
Rich Hall
Dan Hicks
Todd Holthaus
Jeff Kiewel
Ashley Monceaux-Valenzuela
Heather Moore-Martin
Willie Morales
Marty Parker
Stacy Redondo Santa Cruz
Tom Wiedenbauer
1989-90 Salpointe Girls Soccer Team
1973 Cactus Little League All-Star Team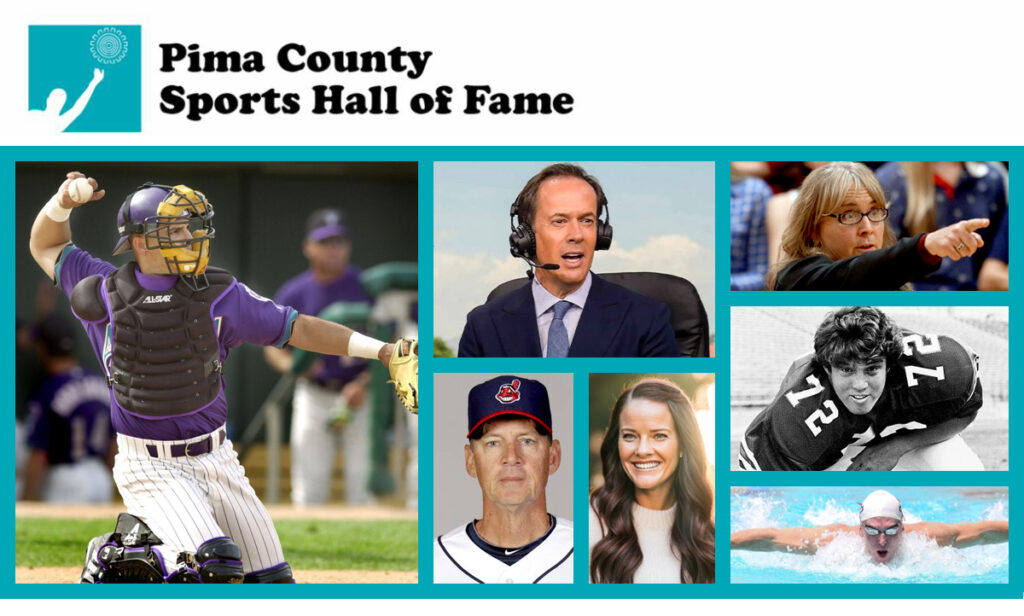 Use the form below to reserve your ad in the printed program.
You will be sent an invoice. Thank you for supporting the Pima County Sports Hall of Fame.