Dave Baker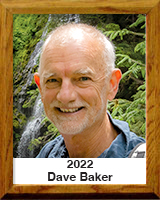 A fourth-generation Tucsonan, David Baker acquired a passionate interest in outdoor adventuring as a teenager. He would hike in the Catalina and Rincon Mountains at 15.

It wasn't long before Baker and his hiking friend, Jeff Conn, formed a partnership to create a true home-grown outfitting business which they called the Summit Hut. The boys secured a business license and persuaded several outdoor gear-supply companies in California and elsewhere to extend credit and open the Summit Hut as their retailer in Tucson.

Dave and Jeff created a catalog using their parents' typewriters and school mimeograph machines, which they distributed to local hiking enthusiasts.
A few years later, Dave purchased Jeff's half of the firm's inventory and in 1969, with the help of his father and grandfather, opened a small retail location near Catalina High School, where he attended classes.

A couple of years later the business moved to Speedway Boulevard and the business has thrived since.

In the late 1960s, Dave became deeply involved in the early development of rock climbing in Southern Arizona. He helped pioneer more than 100 new rock climbing routes in the Catalina Mountains, on Baboquivari Peak, in the Dragoon Mountains, and in many other nearby locations.

He participated in the development of rock climbing in the East Stronghold area of the Dragoons, including the first ascent of Rockfellow Dome, the centerpiece of the rugged range.

Dave began writing and collecting notes and route descriptions for rock climbs in Southern Arizona not long after the first Summit Hut was established. As the number of route locations grew, these notes became known as "The Book'' among many in the local climbing community.
Until the publication of John Steiger's "Climbing Guide to Sabino Canyon and Mount Lemmon Highway'' in 1985, the ragtag collection of notes housed in a three-ring binder was the primary source of climbing information for the area that helped fuel vigorous development of more and more climbs in the greater Tucson area.
Dave and other Tucson climbing enthusiasts ventured throughout the western United States, enjoying climbing and hiking adventures on El Capitan and Half Dome in Yosemite Valley, mountaineering in the Sierra Nevada range, and beyond.

Dave no longer actively climbs but still enjoys backpacking and hiking throughout the Southwest, especially among the rugged sandstone canyons of Southern Utah. He retired from Summit Hut in 2011.