Blog
May 10, 2019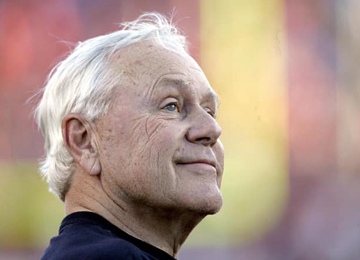 Pima County Sports Hall of Famer Dick Tomey passed away on Friday, May 10, 2019. Tomey was inducted into the PCSHF in 2017. Read Greg Hansen's article here:  Greg Hansen: Dick Tomey's life, importance went well beyond wins and losses
Below is a short new clip of the 2017 press conference announcing the 2017 class.  Pima County Sports Hall of Fame President Pat Darcy interviewed Dick Tomey.

---
July 31, 2017
Legendary Amphitheatre High School Football Coach Vern Friedli died last week. Coach Friedli was inducted into the Pima County Sports Hall of Fame in 1994. Coach Friedli graduated with Honors from the University of Arizona then started coaching at Sunnyside Jr. High in 1961, and later held championship coaching assignments in Morenci, Casa Grande, and San Manuel. A long time coach at Amphi, Friedli is considered to be one of the best football coaches ever in the state of Arizona finishing his career with 166 wins.
Amphitheater High School will hold a public memorial for Coach Friedli on Aug. 5, 2017 The service will begin at 3:00 P.M. at the school, located at 125 W. Yavapai Rd.